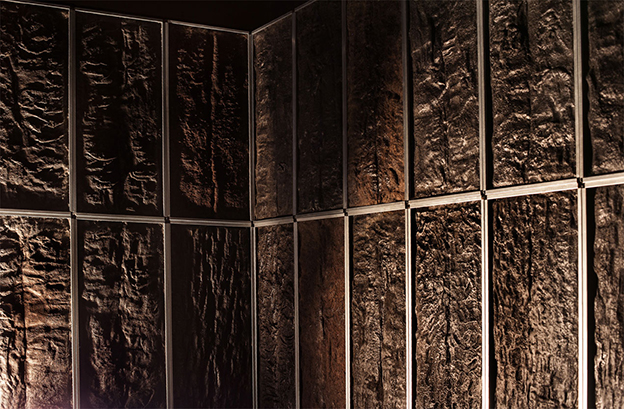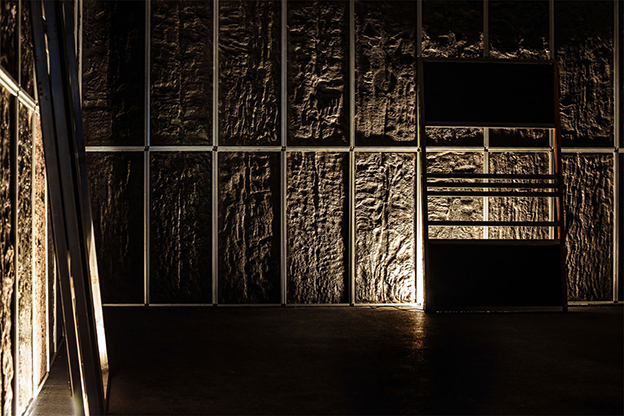 Room of Silence, 2014
Installation, felt, wax, steel panels, fluorescent light
In an empty room, the walls have been covered in dark sheets enclosed into metal frames. Either mineral or organic material, dried grasses or animal fur, felt or leather: the texture of these sheets is intriguing, the indirect light source cultivating the mystery around their nature. The hushed atmosphere plunges the visitor into a muted interval space, an auditory and mental parenthesis, like the end of one sentence and the beginning of another.
Shows
Terre de départ, exposition personnelle, Palais de Tokyo, Paris, France, 2014.
Commissaire : Daria de Beauvais
The Unleashed Forces : Angelika Markul and the contemporary demonism, exposition personnelle, Sztuki Lodz, Pologne, 2013. Commissaire : Jaroslaw Lubiak