7306 Days. Duo show with Tadeusz Kantor, Centrum Gietdowe, Warsaw, Pologne, 2022.
The selected works of Angelika Markul belong to a continuous series of 7306 portrait sculptures that the artist has been exploring for over 5 years now. She is planning on creating a series of 7306 sculptures where each sculpture counts as a memory of her days with her late partner. The installation aims to create a dialogue between the formation of the heads and the viewer, a subtle conversation about the fragility of life, the fragility of individual thoughts, feelings and memories. Each head is tilted with a short reflection. They all have something to say. Angelika Markul was inspired to create this series by her daily personal life and conversations with her life partner. After his passing away she has found herself missing the little daily exchanges of thoughts and ideas. She therefore decided to evoke them through her sculptures. It is the first work of Angelika Markul that refers to her personal life. Even though the titles seem universal there is a sense of intimacy that she wished to project within this continuous conversation.
The artist has been inspired by the motif from Krzysztof Kieślowski's movie 'Talking Heads' (1980) and by the oeuvre of Tadeusz Kantor and more specifically by his spectacle 'The dead class". The series has been exhibited in Biuro Wystaw in Warsaw, Poland, and at te Albarrán Bourdais Gallery, in Menorca, Spain.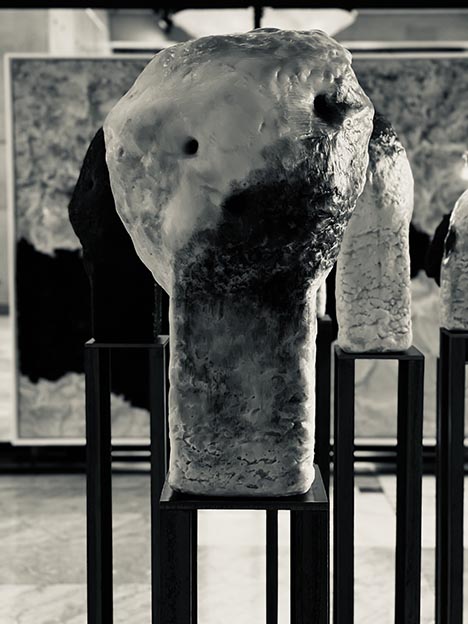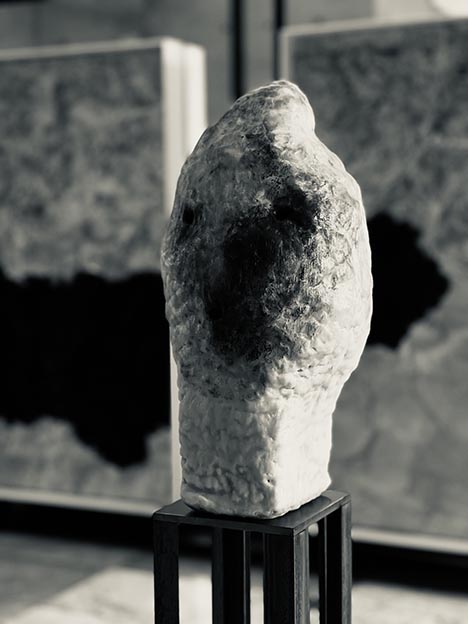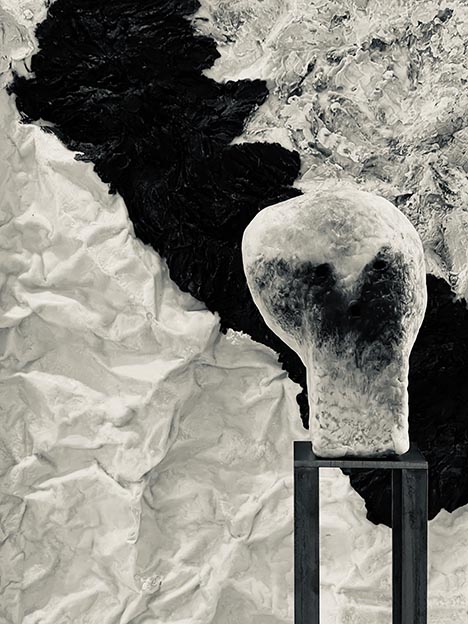 © Lab Bartosz Zabielski