Goolarabooloo, 2021.
La Littorale – Biennale internationale Anglet – Côte Basque, France.
Curator : Lauranne Germond
On these towering stones are frozen dinosaur footprints taken by the artist from geological sites in Australia and then cast in bronze. According to the indigenous legend of the Goolarabooloo people, they are in fact those of the god Marella. Just out of the water, he would have created the world, nature, and men before transforming into a bird to take flight, leaving on earth only a few steps. These immemorial traces summon our origins and question the appearance of life on earth, at a time when we are experiencing the sixth extinction of the living. The fifth took place 65 million years ago and led to the extinction of the dinosaurs.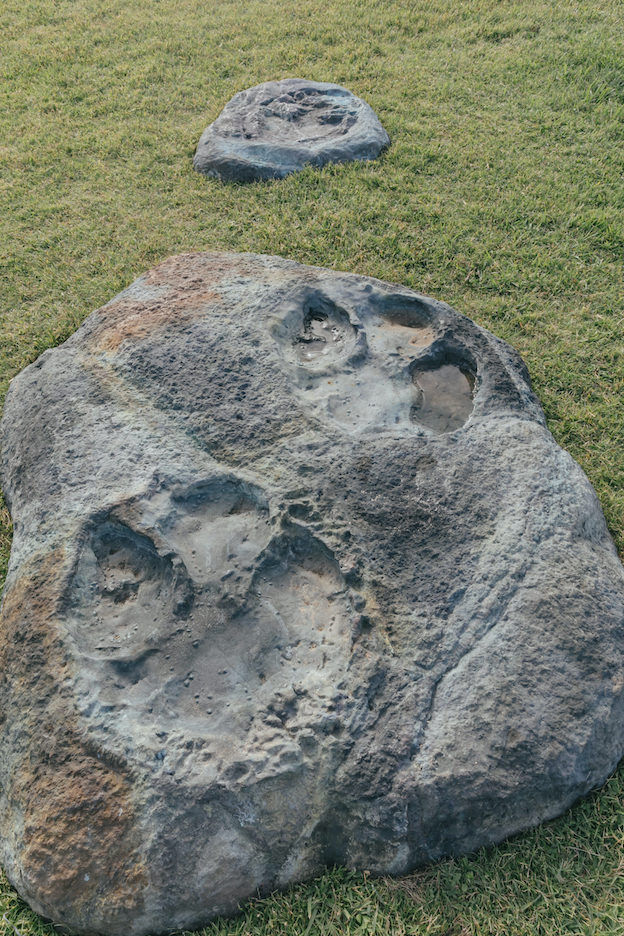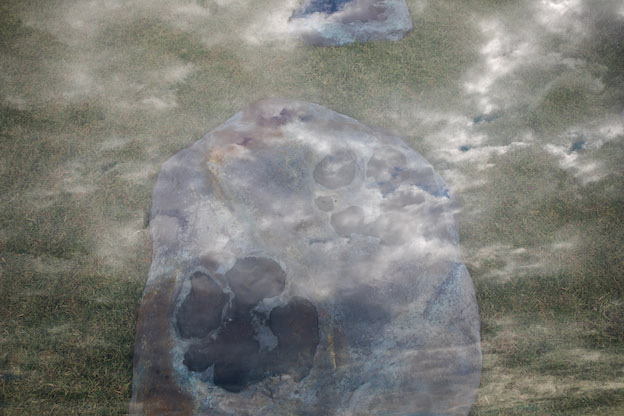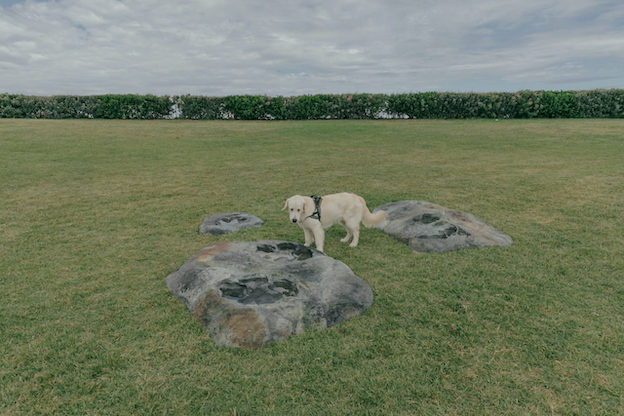 © Andrea Mantovani
For more information :