O, Lie on Me. Solo show at the Leto Gallery, Warsaw, Poland, 2023.
Curator: Maria Brewińska
Angelika Markul's latest exhibition is centered around a new installation of the same title: O, Lie on Me. The show marks a breakthrough in her career, which has been focused on anthropologically angled works in video, along with anthropomorphic objects and spatial installations that guide the viewer along a winding path of arcane and unknown realms.
Her latest show operates within the sphere of emotions – transferring ultra-sensual and downright erotic notions and experiences into complex abstract forms. The four rooms of the gallery are occupied by a mystifying construction of reality, made up of forms/bodies absorbed in the act of love, engaged in various stages of intimacy and desire – or utterly overcome with passion. She uses simple forms, yet her works are in no way literal. The fleshy character of her approach is manifested through objects that are merely suggestive of corporality, cast in wax that is warm, soft like human skin. These massive installations in wax contain elements that are recognizable as humanlike, such as a relatively simple form that can instantly be interpreted as a neck, a tongue and the act of kissing.
The narrative threading the show together is that of a body game, a battle between feelings and affectations, attraction and repulsion, streams of excitement and threads of hope. These tensions are worked out through the interplay of color and light. Markul's foray into color is recent, as her previous works have been primarily monochromatic. Her multicolored streams of color are new as well. The show reveals a highly sexual arrangement of experiences and plots that are woven through with a spirit of emancipation, power and self-awareness.
The show is accompanied by a score composed by the artist Wojciech Puś.
Text by Maria Brewińska
Angelika Markul
O, Lie on Me, 2023
Installations composed of wax sculptures
Variable dimensions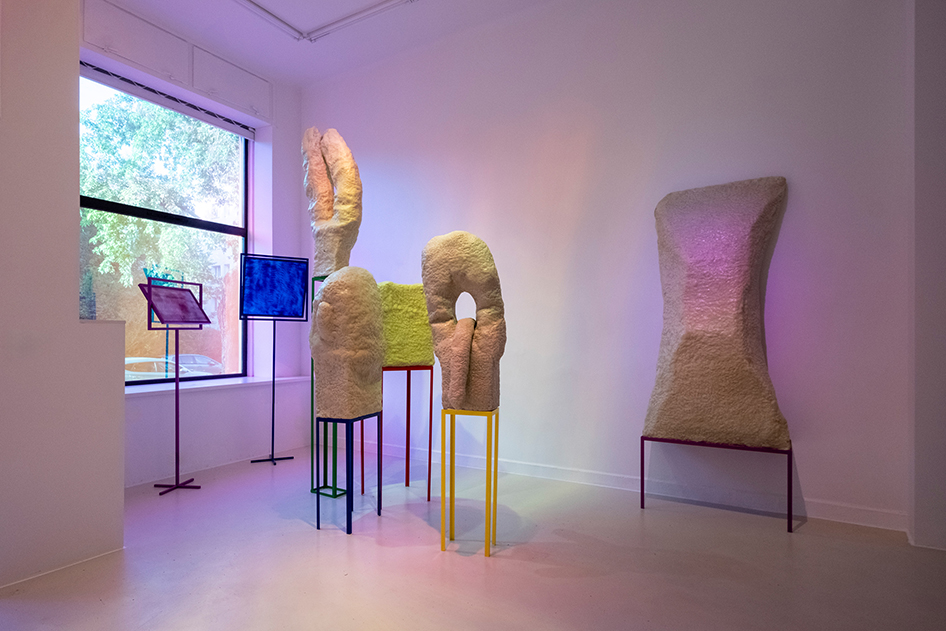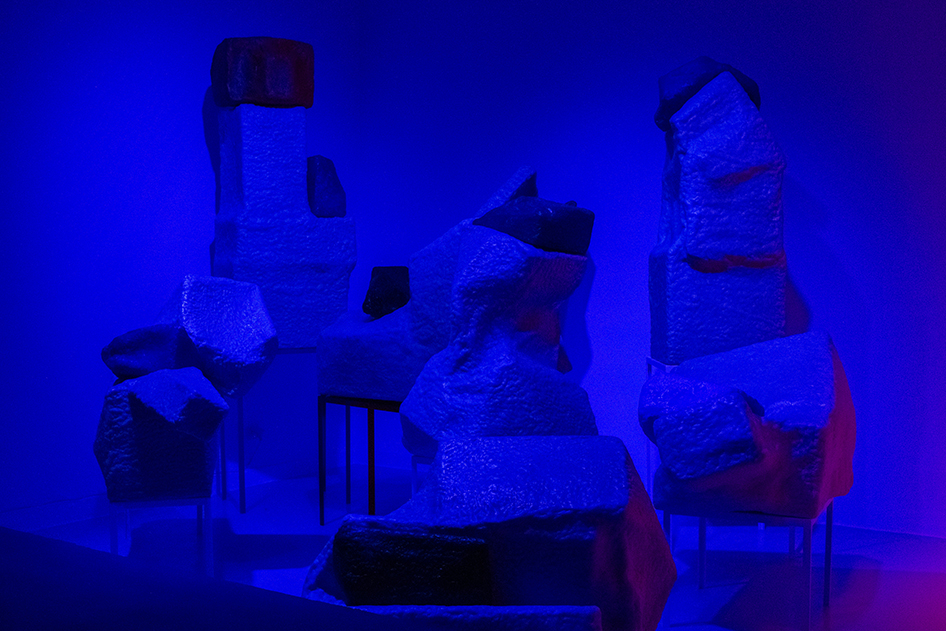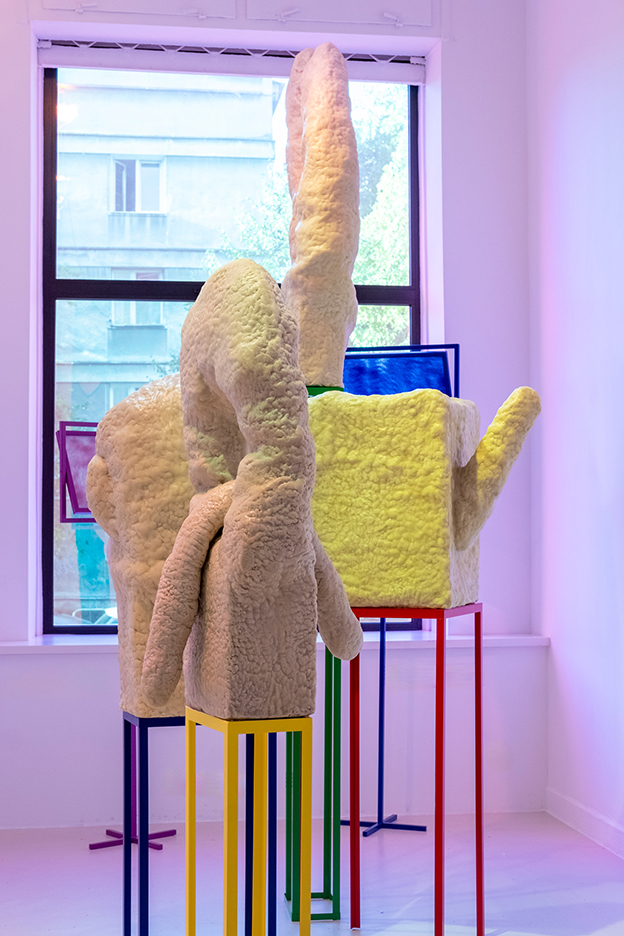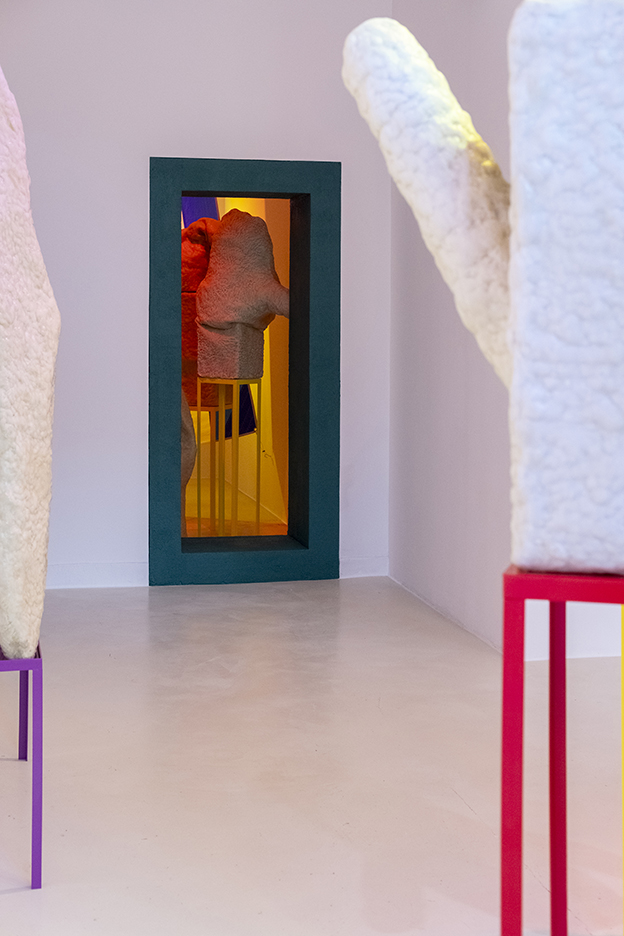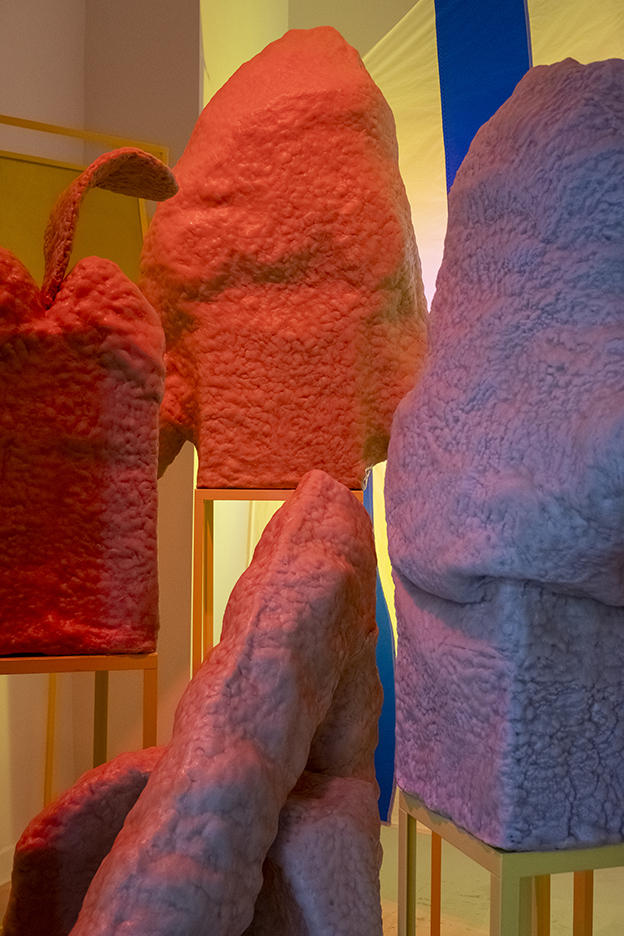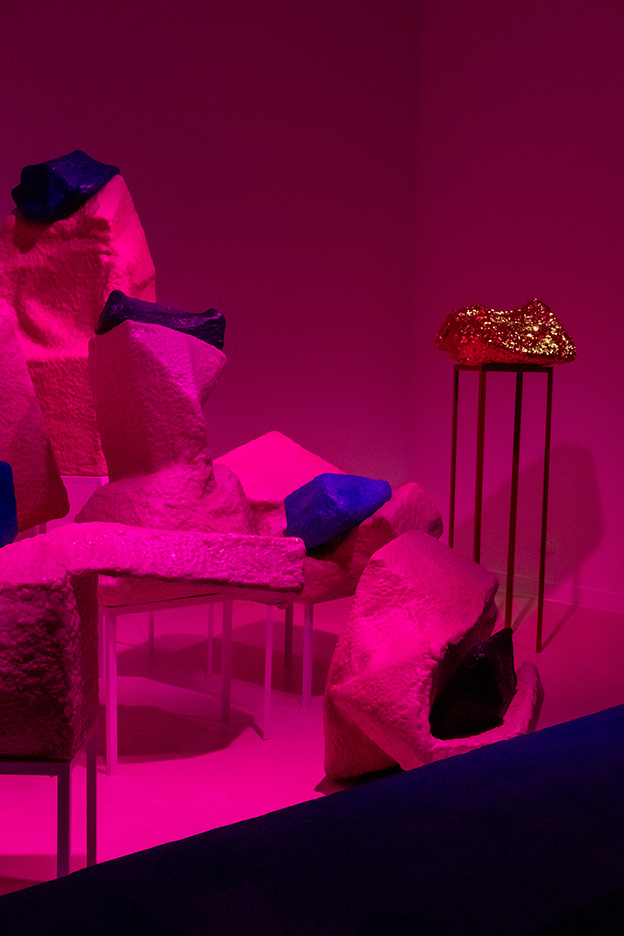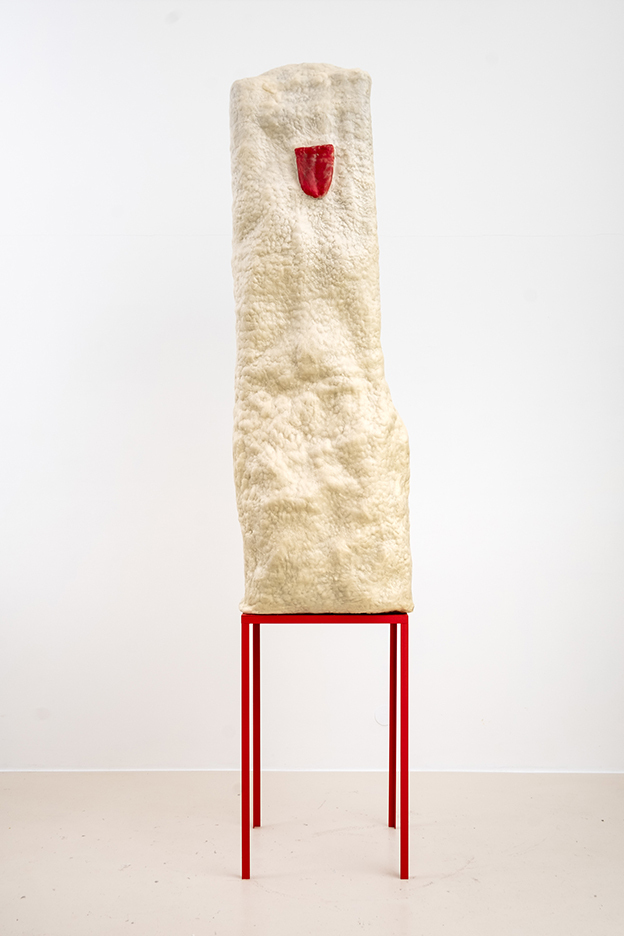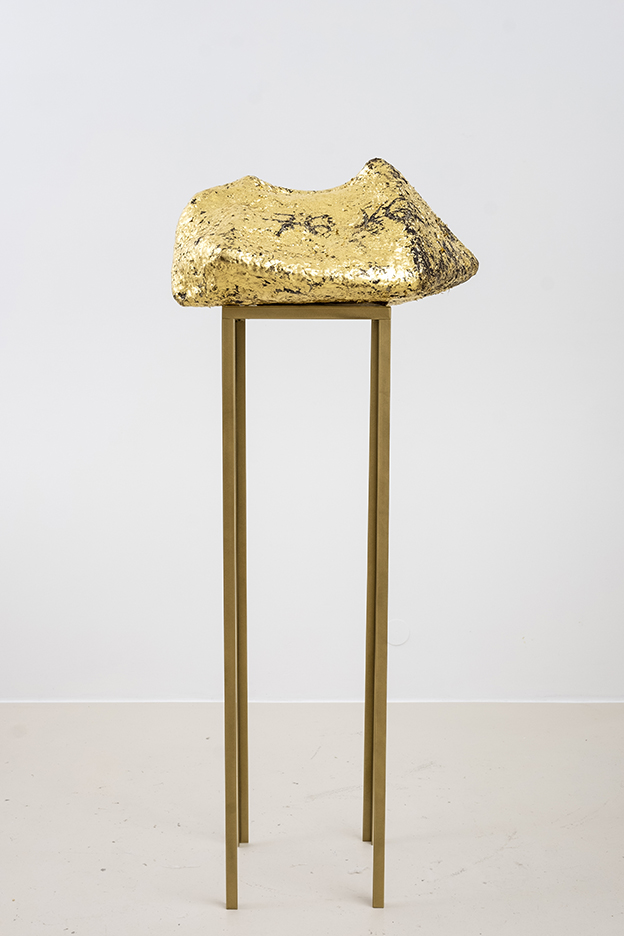 © Bartosz Górka